In real life, I'm a cyclist, Subaru driver and cat dad to a little buddy named Monty. If you e-mail me for the Monty pic of the day, I'll send you one. Maybe not the same day, but probably within the week.
Same thing for work inquiries.    
Say hello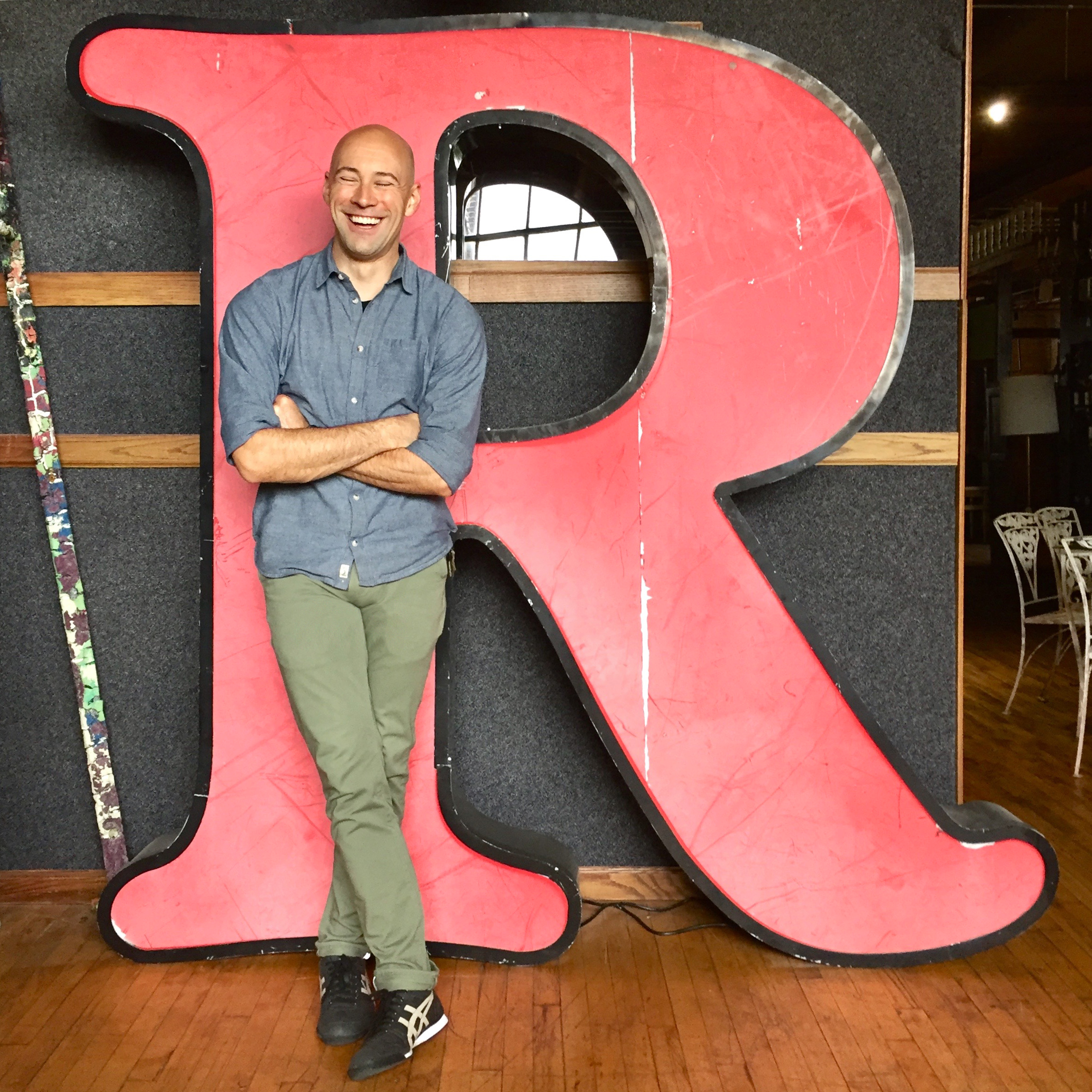 One Design

Weber Shandwick
Walton Isaacson
Merge
Remedy
Baxter Health
Siemens
McGuire Engineers
Pop Matters
Porsche USA
Gore-Tex
Nike
Argonne National Laboratory
Chicago Parks District
Douglas Fogelson
Beitler Real Estate
"I worked with Russell on the Hello Howard campaign. Russell created a cohesive visual style that reflected our project goals. He helped us come up with a comprehensive campaign complete with an implementation plan. Russell is adept working with clients, interpreting their vision, and creating a final product."
Katrina Balog
Executive Director / Edgewater Chamber of Commerce
---
"We brought Russell on as a temporary contractor back in 2016, and he very quickly became an integral part of our design team. He instantly jelled with everyone, always engaging in thoughtful discussions and critiques. We came to rely on him for high-quality work—from logos to overall branding to various types of digital and print collateral—and he always worked with the utmost efficiency. He is always willing to lend a helping hand, put in more when needed to make a deadline, and deal with the unknown twists and turns of any project. He's genuinely a good guy too, and working together is a lot of fun."
Lauren Sheehan
Founder & Chief Creative Officer
Merge Design + Interactive
---
"Russell is talented, organized, easy to work with and flexible in dealing with the demands of complex design and production issues."

Chris Philpot
Freelance Illustrator
Deputy Art Director / Outside Magazine
---
"Russell brings a great eye, creativity, and most importantly, passion to his work. It was a real change of pace to work with another professional who brought as much excitement and vision as we have here inside the business. I would not pass up the chance to work with Russell again."
Andy Bizub
Owner / Midwest Performance Cars
---
"I have worked with Russell Lord on many design projects over the past 10+ years. Two of the highlights were Sonneteer, and Safelight Photographic Supply… His integrity as a designer and as a co-worker have been rock steady. I always learn something when working with Russell and it's a fun process too. Russell also did a heavy load of photographic retouching in my photography studio, image compositing, and the pre/post production on various assignments for architects, interior designers, magazines, and other clients. So, yeah, you should work with him but leave him some time to still work with me! 5 Stars."
Doug Fogelson
Visual Artist, Photographer
---
"I worked with Russell for several years as he rebranded our law firm and redesigned our website. He was responsive, enthusiastic, creative, and sensitive to our specific needs as a smaller business. I was always very pleased with his work and would not hesitate to both use him again and recommend him to others."
Ross Roloff
Shareholder / Merlo Kanofsky & Gregg Ltd.

---
"Russell and I worked on multiple projects during his time at Outside Magazine. His designs were innovated, yet concise. His layouts were professionally prepared. His ability to communicate and his flexibility, made problems non-existent. All projects were brought in under budgets. He is a pleasure to work with."
Jeff Juhasz
President / Fullline Printing